Arab Watch Coalition Offers Heartfelt Condolences to Morocco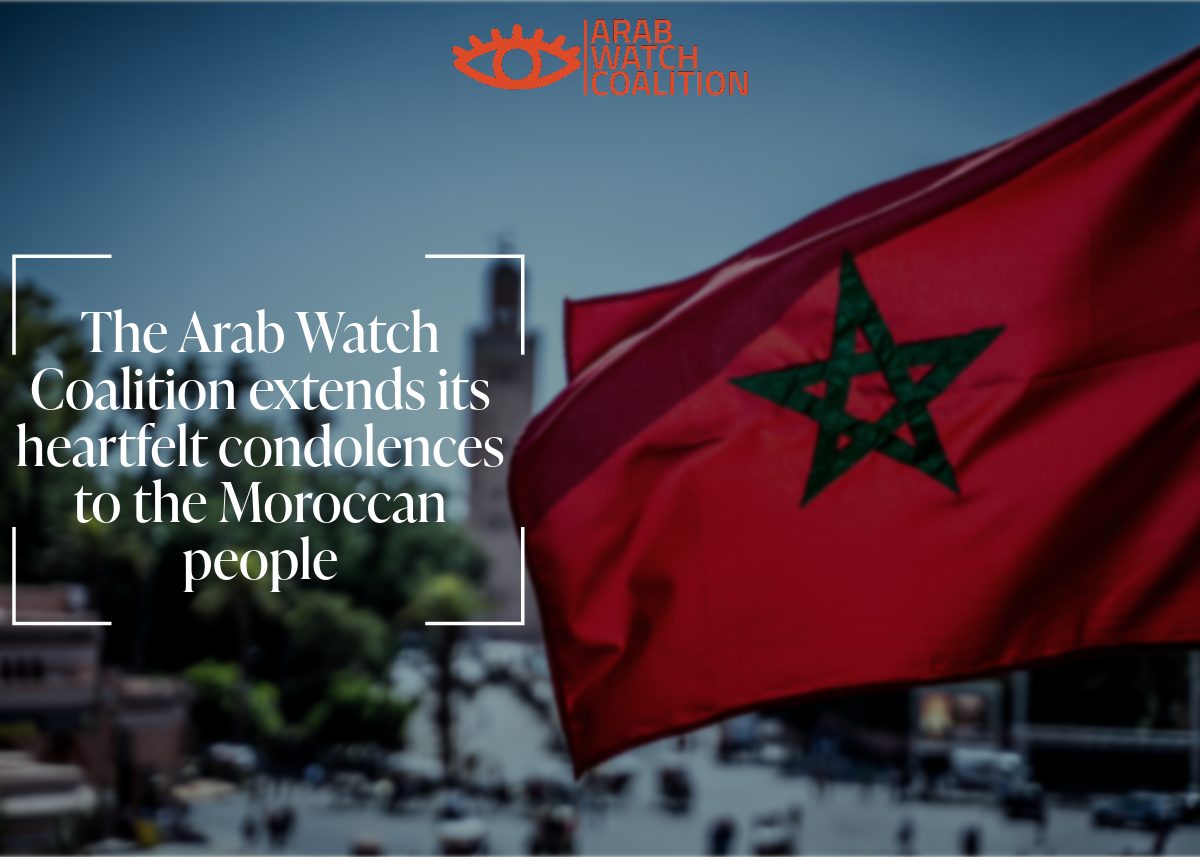 In the wake of the recent earthquake that has deeply shaken Morocco, leaving behind a path of devastation and affecting countless lives, the Arab Watch Coalition extends its sincere and heartfelt condolences to the Moroccan people. Our thoughts and prayers are with all those affected by this natural disaster.
We pray that God grants the victims His boundless mercy, provides patience and solace to their families, and to bestow a swift recovery upon the injured and afflicted. We also pray for the safe return of the missing and the reuniting of families.
We hold unwavering confidence and hope in the resilience and enduring spirit of our Moroccan brothers and sisters with their strong determination, along with their advanced scientific and practical capabilities.
Our thoughts and prayers are with all those impacted by this terrible hardship.