SDRs, Complex Injustice and Lessons for the Future: SDR experience in the Arab region amid Covid-19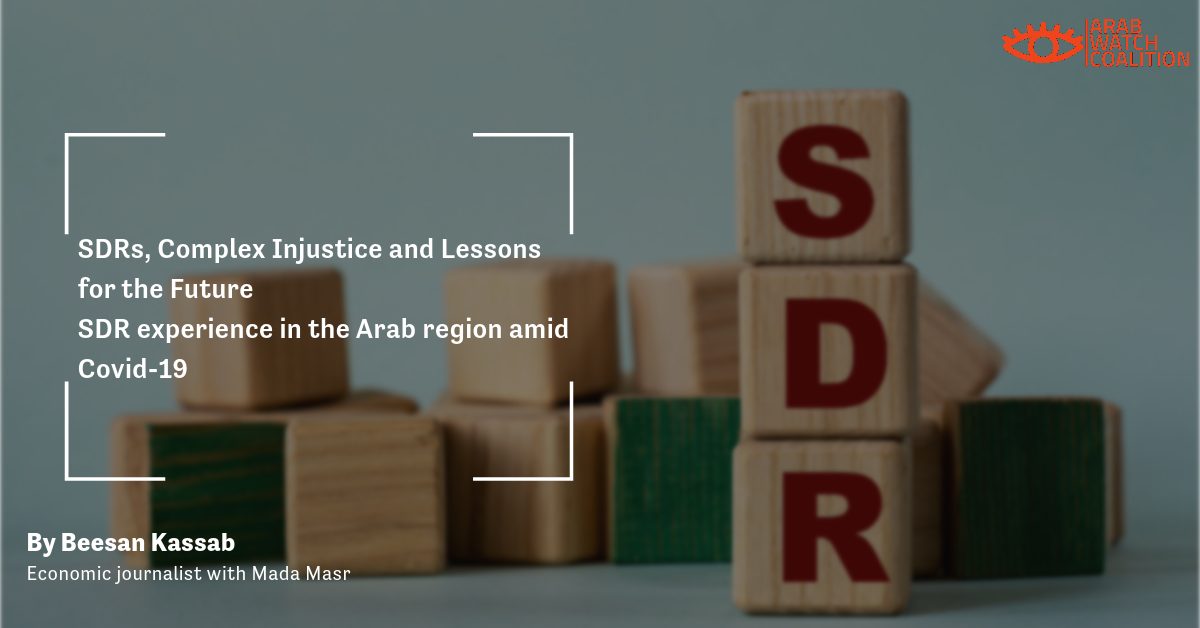 The Arab Watch Coalition has released a paper that closely examines the latest distribution of Special Drawing Rights (SDRs) by the International Monetary Fund (IMF) in 2021. This research highlights the impact of the allocation on both Arab nations and the global community, against the backdrop of growing calls for change.
The paper dissects the utilization of SDRs in Arab nations, spotlighting patterns and lessons. Activists' perspectives offer a unique lens into how governments deployed SDRs, noting that they have been used in part to service external debt instead of being allocated to address the urgent needs of the healthcare sector and social protection during the pandemic.
The paper also raises concerns about transparency in SDR spending, underscoring the urgent need for enhanced accountability mechanisms.
In a world marked by distribution disparities, the paper places Arab states' experiences within a global context. It underscores the inequities in SDR allocation, where richer nations gain a larger share compared to others in need, as SDR allocations are distributed in proportion to countries' participation in the IMF capital.
This unequal distribution is vividly demonstrated through the differing situations of Saudi Arabia and Yemen. Specifically in the Arab region, Saudi Arabia's abundant oil resources lead to a significant allocation, contrasting starkly with less prosperous countries like Yemen.
This paper is written by economic journalist with Mada Masr Beesan Kassab.