Workshop: The Climate Policies of the International Financial Institutions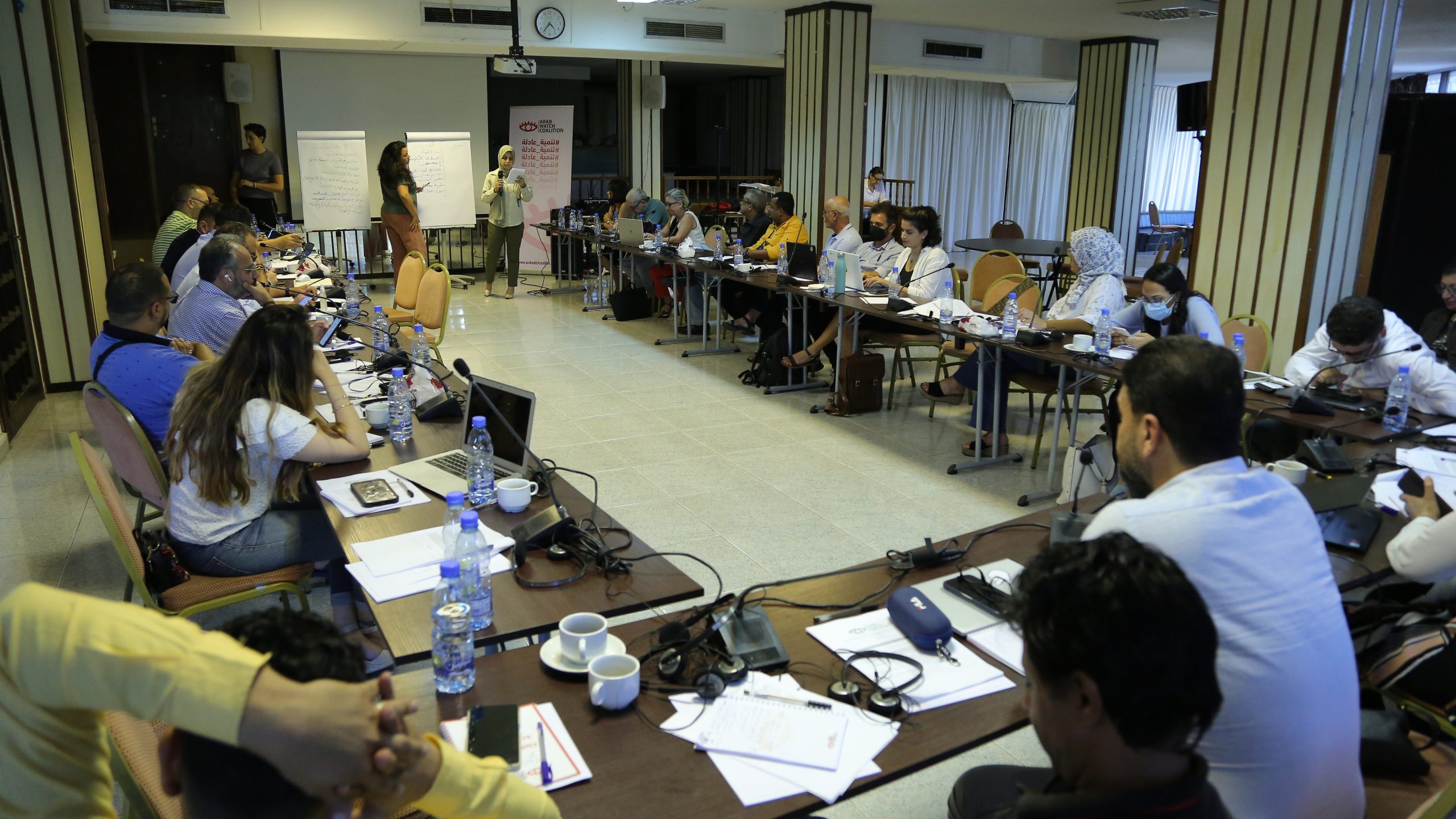 On July 26, 2022, the Arab Watch Coalition held a workshop in Lebanon about the climate policies adopted by the International Financial Institutions (IFIs) that work in MENA Region. More than 40 civil society organizations from seven countries in the region were engaged in this session, including the Coalition's members, and the international partners. The session took place directly after holding a previous virtual workshop that had discussed the topic of shifting international public finance from fossil fuels to clean energies
The following speakers presented the climate policies of the IMF, EIB, and WBG: John Sward from Bretton Woods Project, Paul Crini from Counter Balance, and Sophie Richmond from Big Shift Global. The participants discussed also the available advocacy opportunities for the civil society organizations in the MENA region to  influence the climate policies of the IMF, EIB & WBG, 
The World Bank Action Day is indeed one of these opportunities that are meant to sustain civil society organizations in their battle against subsidizing fossil fuel investments. It is a campaign launched by many civil society organizations including the Arab Watch coalition which will be present at the International Monetary Fund & World Bank's annual meetings of this year.
Despite the ambitious commitments of the international financial institutions to promote a green transition, many of the projects they fund have negative impacts on the environment as well as on the people's livelihoods. Hence, civil society organizations shared their experiences about specific projects that were known for their serious impacts on people and the environment.  The MENA Region has become the new field for green investments since many international financial institutions are increasingly pouring billions into 'green projects.' However, these projects still have devastating impacts on climate, environment, and energy. The question raised now is: How can the local communities and the surrounding environment benefit from these projects?
The workshop has been a real opportunity to understand that these projects, though originally meant to have a positive impact, turned out to have a disastrous effect in practice. The workshop's discussions also revealed the gaps between the policies of international financial institutions on one hand, and the reality that the MENA region's local communities experience on the other hand. 
Civil society organizations evaluated the design and the implementation of these projects in each country in the region. The 'green' projects are expected to be a continuation of the violation of the local communities' rights to land, health, and access to basic resources and services.
International financial institutions need to exert more effort to engage civil society organizations during the design and implementation of these projects. In this regard, civil society organizations identified their need to be able to influence the international financial institutions' adopted policies on climate and energy. These projects must be environmentally friendly, inclusive, and sustainable for the local communities. As for the next steps, the civil society organizations identified indispensable measures to build a joint campaign to emphasize the implications of the climate crisis and the use of fossil fuels in the MENA Region.