Democratizing Development Workshop in Tunisia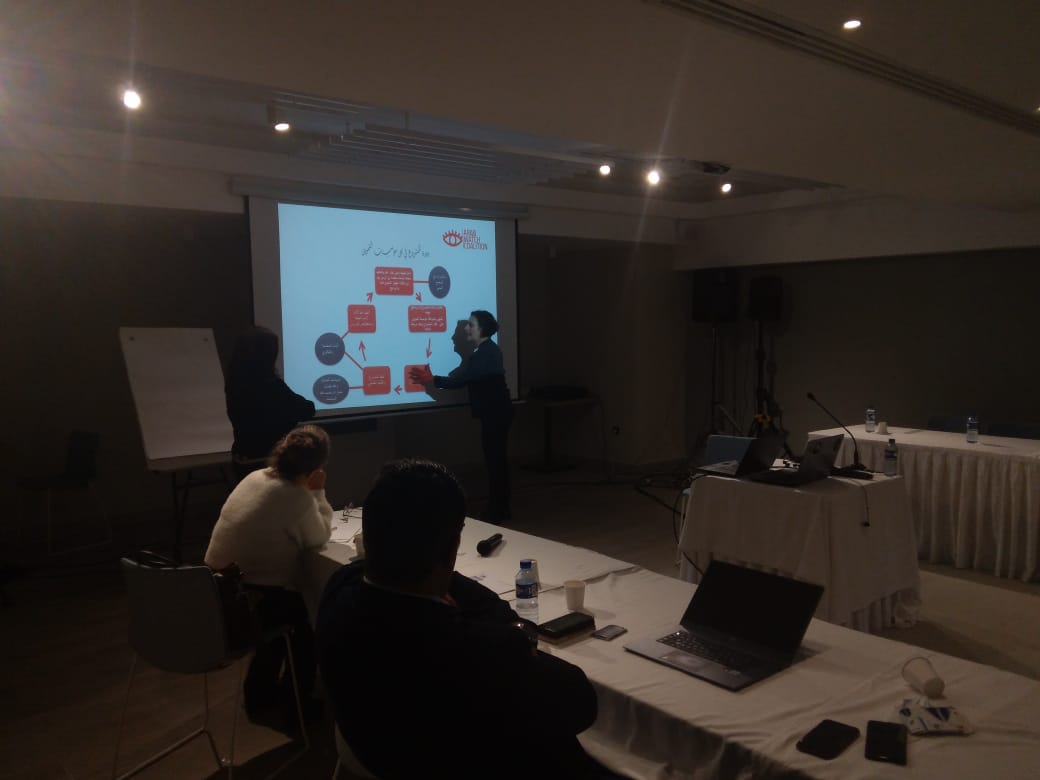 Arab Watch Coalition (AWC) held the Democratizing Development Workshop in Tunisia, on December 15, 2021. The workshop brought together AWC organizations members in Tunisia: Association Tunisienne de Controleurs Publics, Association Tunisienne de Gouvernance Locale, Onshor, Association Tunisienne de Droit du Development, and other civil society representatives in Tunisia as the Union des Tunisiens Indépendants pour la Liberté, Global Institute 4 Transitions (GI4T) and Al Bawsala, along with representatives of the major International Financial Institutions (IFIs) operating in Tunisia, namely the World Bank, the International Monetary Fund (IMF) and the European Bank for Reconstruction and Development (EBRD).
The World Bank representative, Mr. Alexandre Arrobbio, presented the institution, its role and its structure, he also provided an overview of the current programs that are being implemented in Tunisia, while confirming the structural difficulties that the country is facing today. The IMF representative, Mr. Jerome Vacher, addressed the goals that the IMF has been expecting since its establishment and the beginning of its cooperation with Tunisia. He also addressed the issues related to the crisis of public institutions, wages increase, public budget deficit, and the support system. The EBRD presented the bank's structure, policies and financial relations in Tunisia.
The discussion focused on the efficiency of these IFIs policies in light of the current crisis in the country, the immanent need for an effective engagement of Tunisian civil society groups to diagnose the current situation and draft future development plans. The discussion with the IMF representative was centered on the need to adjust and adapt the IMF policies with the Tunisian social and economic reality on the ground. Instead of maintaining and reactivating austerity policies that negatively affect the stability of the country, realistic solutions need to be adopted to generate inclusive wealth. A common agreement was directed towards the need to organize an open discussion with major IFIs operating in Tunisia during the coming period, in order to activate the role of civil society in providing propositions and participating in the country's development programs.
The AWC Co-Executive Director, Ms. Amy Ekdawi, provided an overview of the complaints' mechanisms available for civil society group to follow-up projects funded by major IFIs and how they can resort to them. AWC members in Tunisia presented cases on land acquisition, and performance assessment of health institutions during the outbreak of the Covid-19 pandemic. The workshop concluded with a general discussion on the structural situation of public institutions and the role of civil society in pressure and change.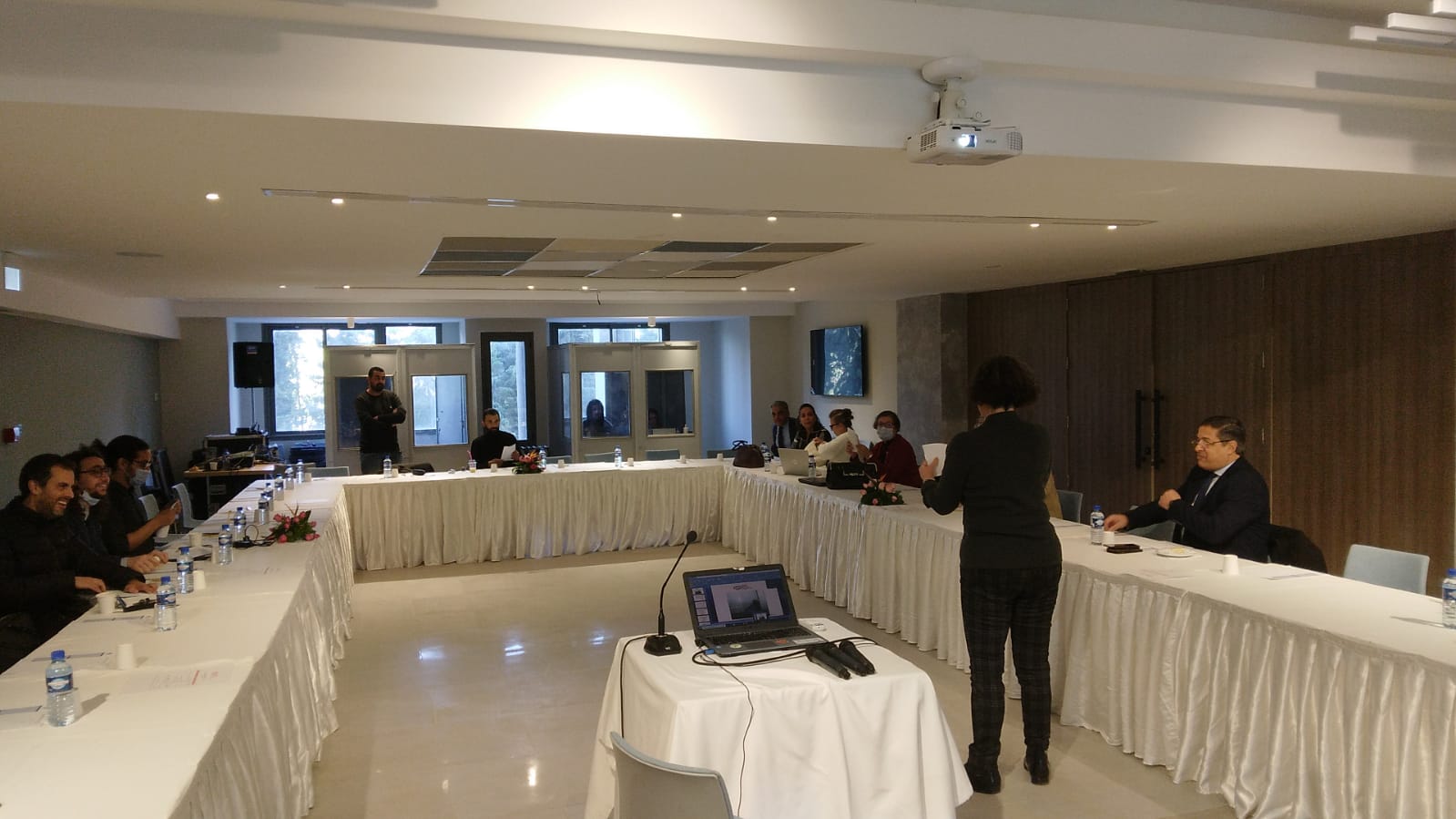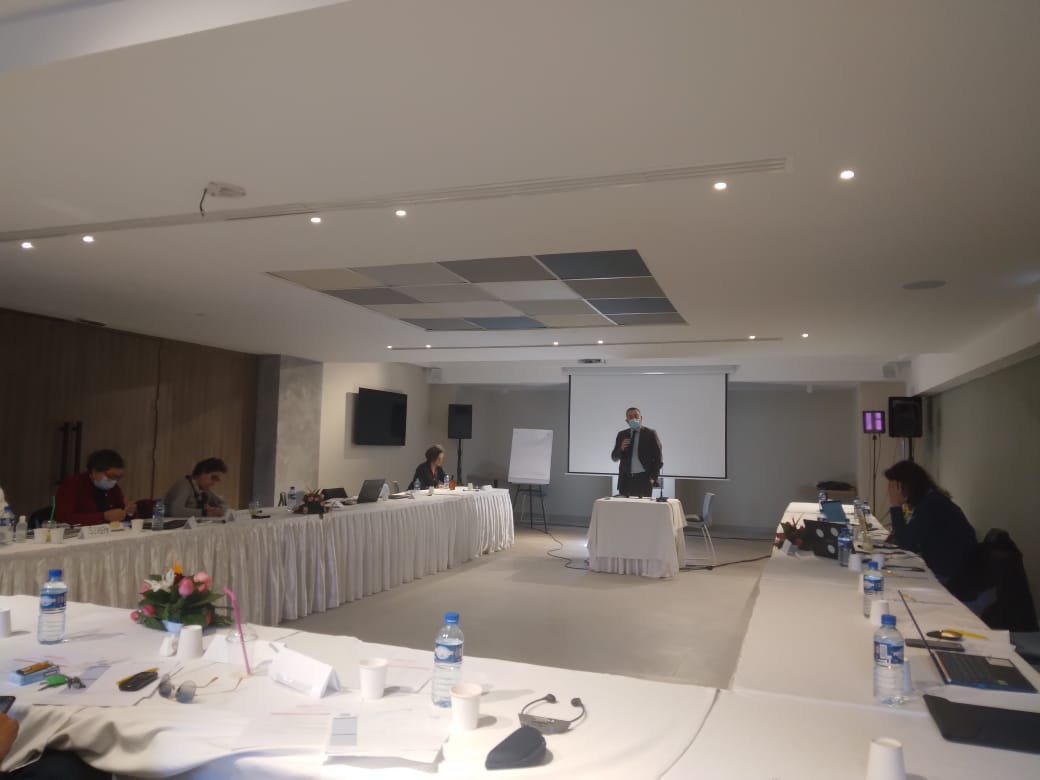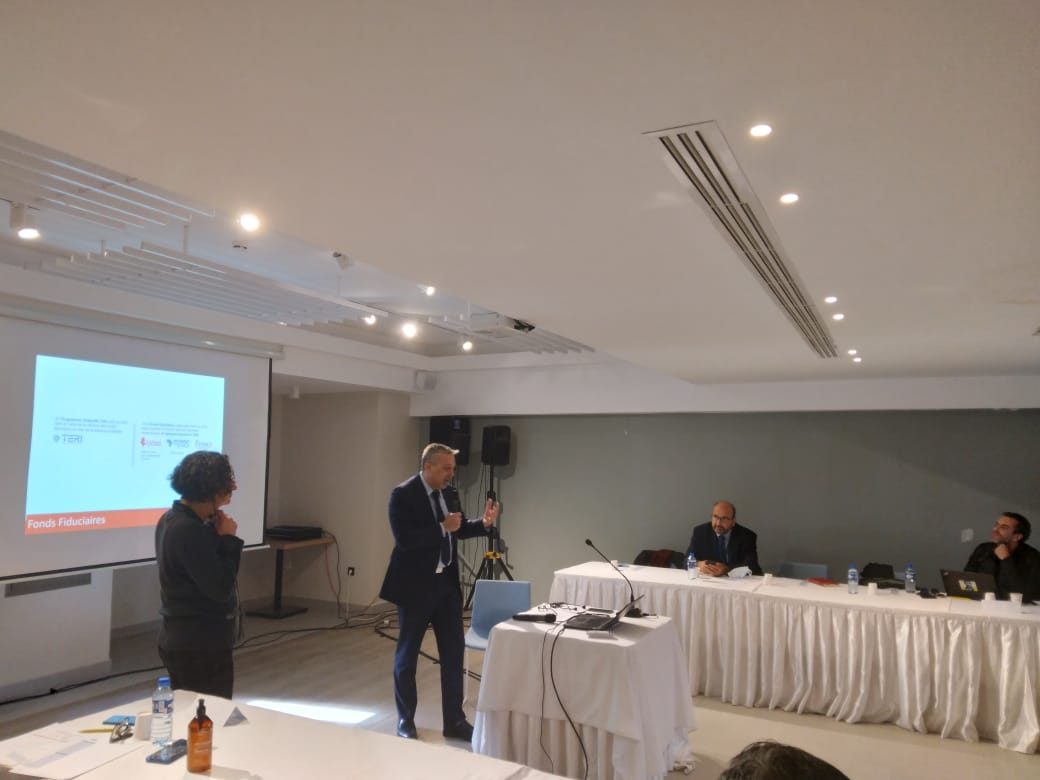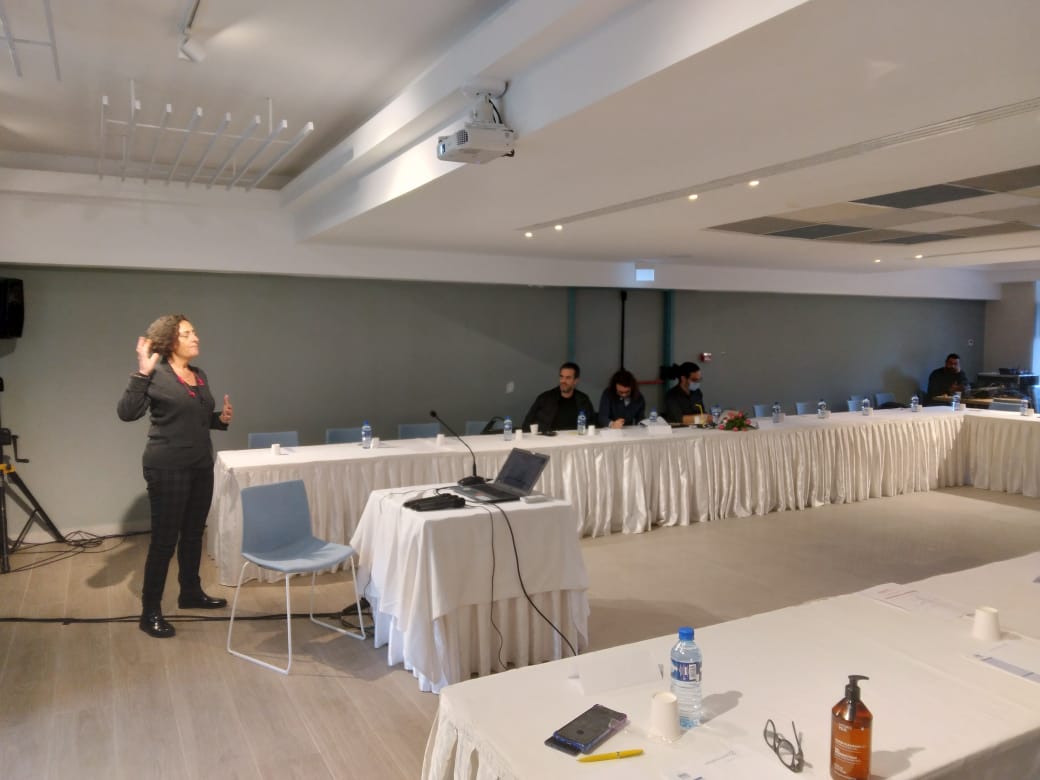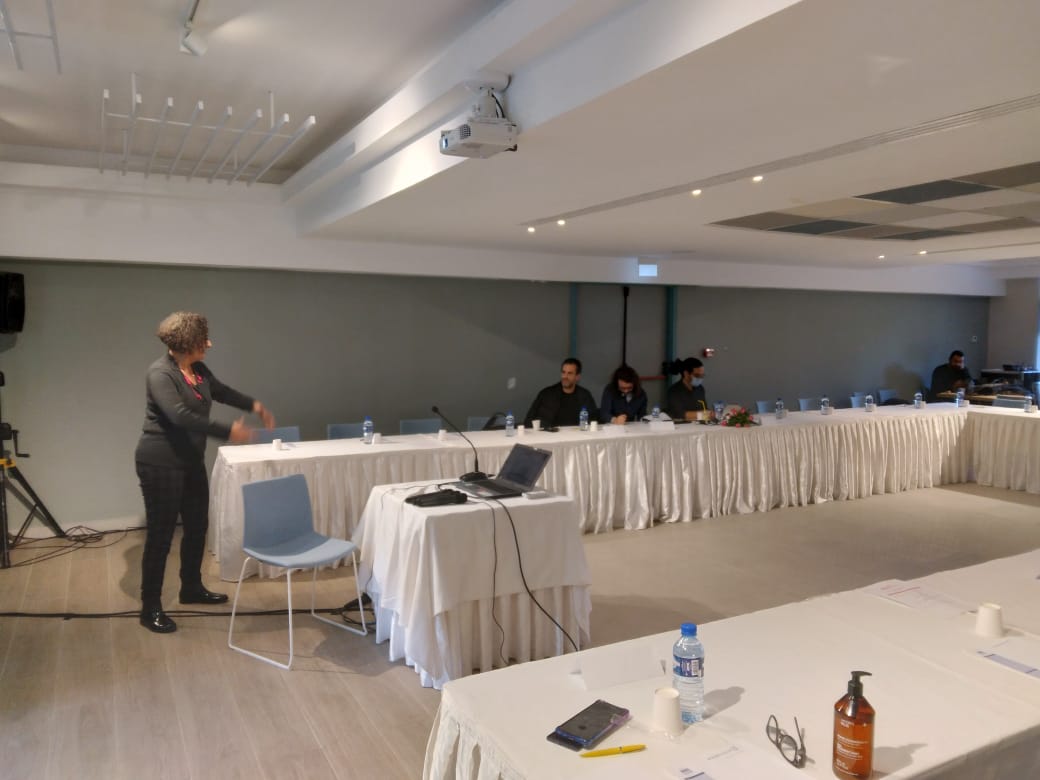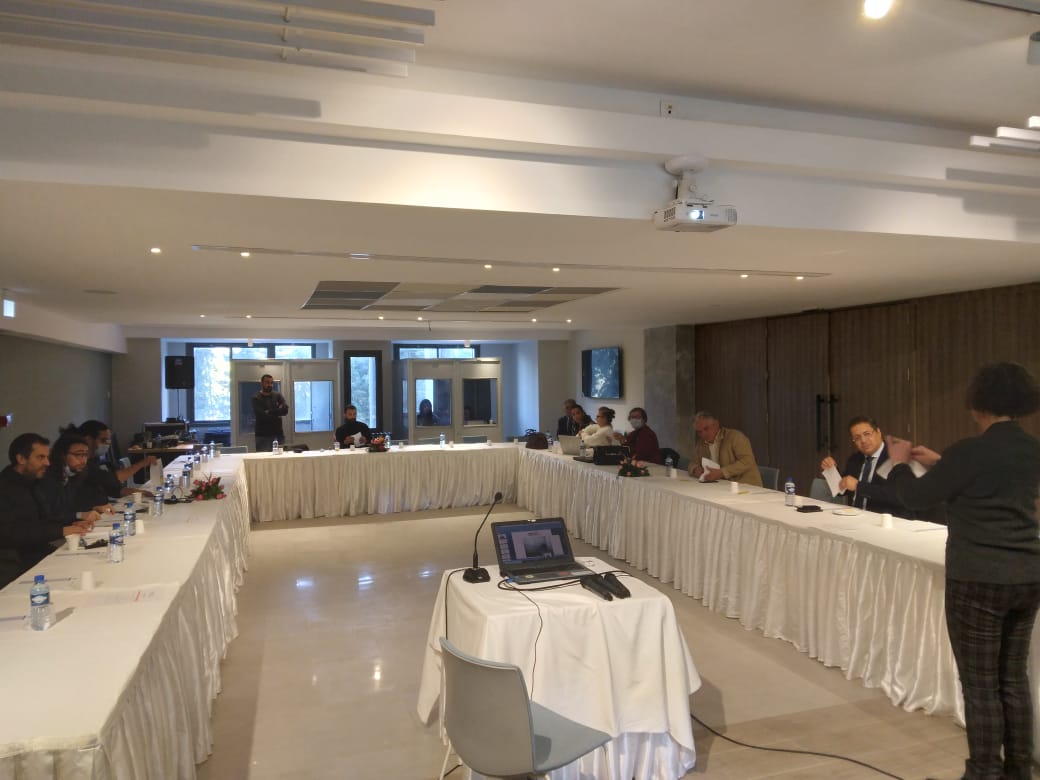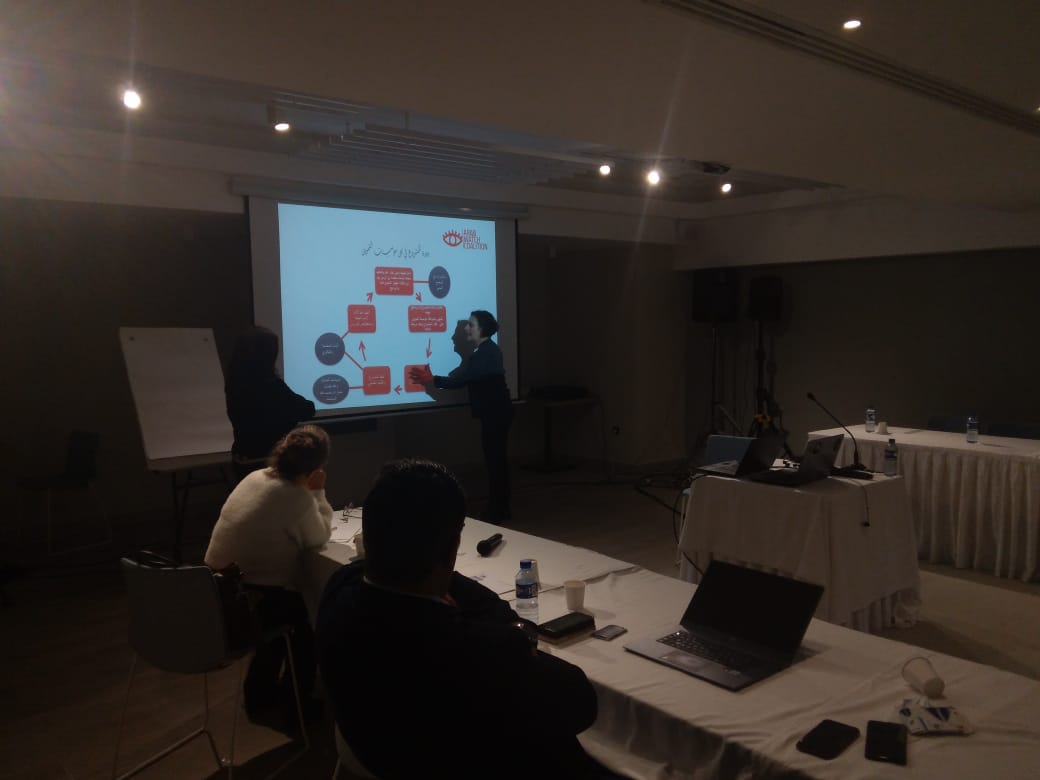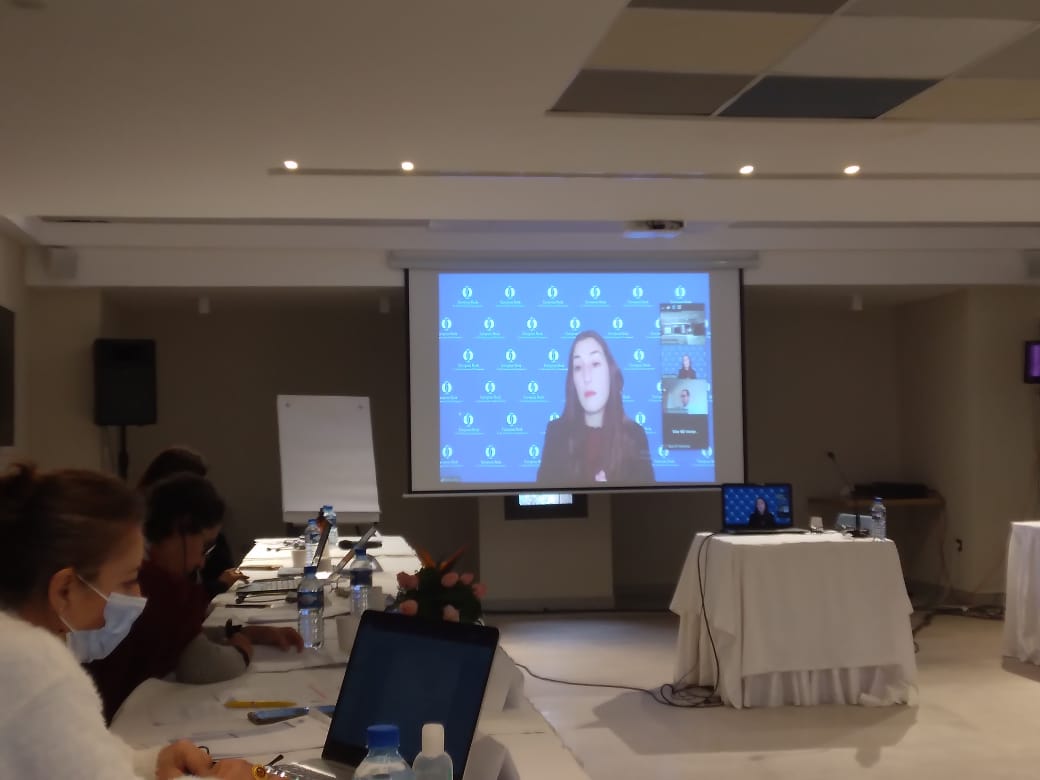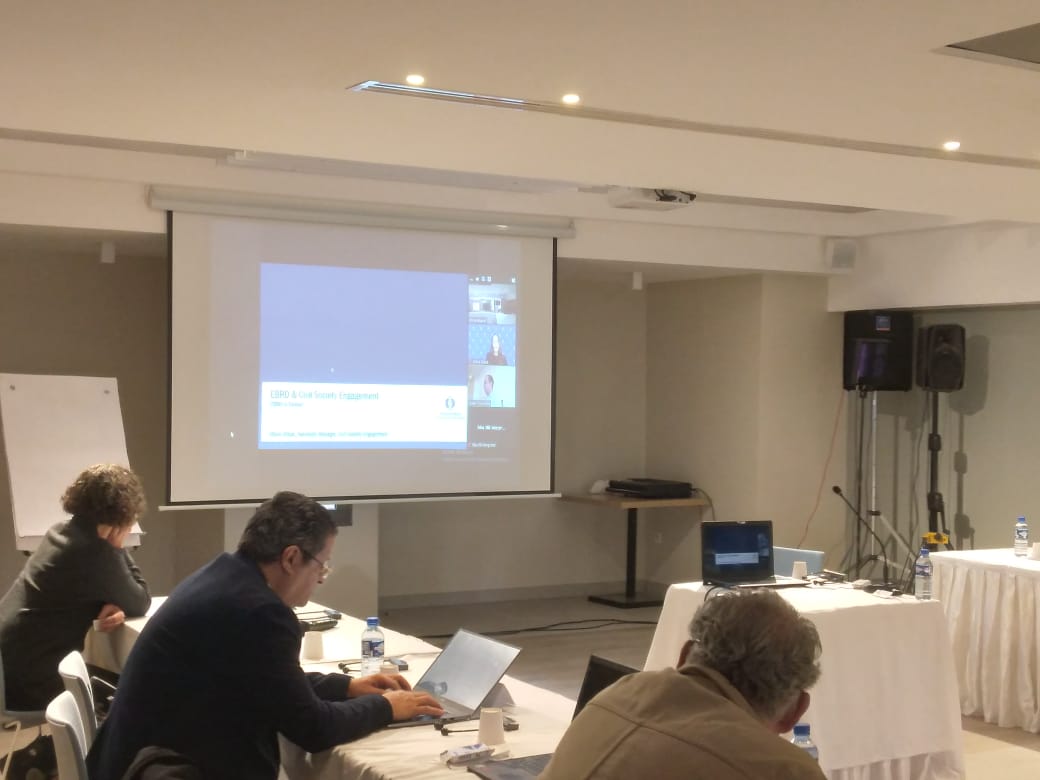 WhatsApp Image 2022-01-03 at 13.16.19
WhatsApp Image 2022-01-03 at 13.16.22 (1)
WhatsApp Image 2022-01-03 at 13.16.22
WhatsApp Image 2022-01-03 at 13.16.21
WhatsApp Image 2022-01-03 at 13.16.20 (1)
WhatsApp Image 2022-01-03 at 13.16.20
WhatsApp Image 2022-01-03 at 13.16.19 (1)
WhatsApp Image 2022-01-03 at 13.16.18
WhatsApp Image 2022-01-03 at 13.26.05
WhatsApp Image 2022-01-03 at 13.16.26
WhatsApp Image 2022-01-03 at 13.16.25 (1)
WhatsApp Image 2022-01-03 at 13.16.25