THE END AUSTERITY ACTIVISM FESTIVAL IS HAPPENING!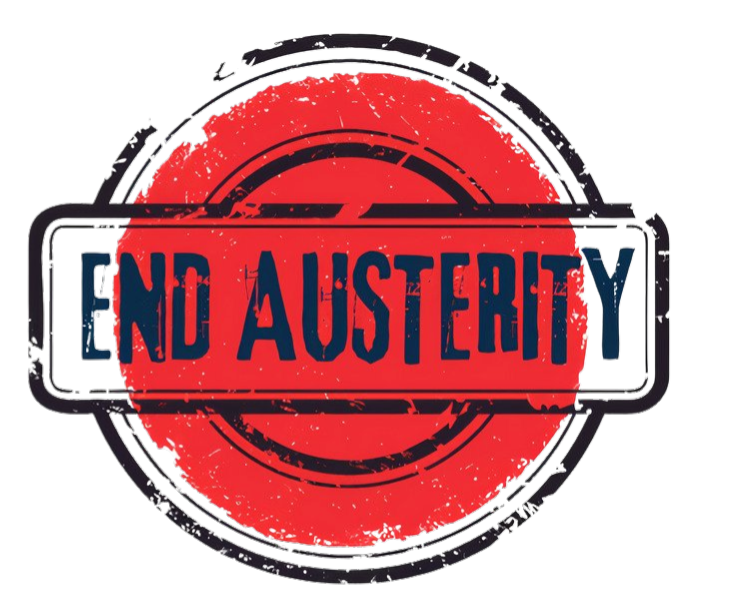 The End Austerity Activism Festival is a 3-day virtual event that will take place from Wednesday 28th of September through Friday 30th of September 2022.
The End Austerity Activism Festival will be a decentralized and bottom-up event designed and organised collectively by the affiliates and allies of the End Austerity Campaign.
It will officially launch the End Austerity Campaign, calling on activists and organisations from all around the world to denounce the new wave of austerity spreading across the world, amid the impact of the Covid-19 pandemic and the food and energy crisis brought about by the Ukraine war. The Campaign will call for more ambitious recovery packages to focus on a feminist, green and care-led recovery rather than corporate hand-outs and social protection cuts, resisting an economic model that puts profit before people and the planet.
Read more about the festival and the full agenda
Dozens of major civil society organisations, grass root movements, activists, and artists from around the world have pulled together a series of high-level events to discuss the impact of austerity and calling for alternative policies, ranging from progressive taxation to tackling illicit financial flows and tax evasion which syphon billions of dollars from Global South countries every year.
Pre-register for the festival here: 
ENGLISH: https://forms.gle/mCWfoSg1Zx8V4KTP7
FRENCH: https://forms.gle/388TGpnaMHK8KhNaA
SPANISH: https://forms.gle/2StMzYapehMwfND88