she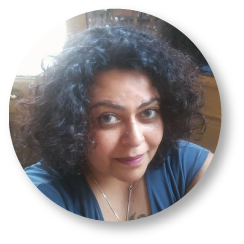 For More than 17 years, Shereen has been working with different local communities around the MENA region as a filmmaker and a campaigner for social justice issues. In 2014, she became a part of a group with other researchers and civil society activists from Egypt, Yemen, Iraq, Jordan, and Tunisia working together on IFIs policies and projects, especially the World Bank. After more than four years of reviewing polices, joining campaigns and engaging with the World Bank on local and regional level, she became one of the founders of the Arab Watch Regional Coalition. She also became its co-director.

Shereen had her Bachelor's degree from the Faculty of Education, English Department, Ain Shams University, Egypt. She had her Master's degree from the Department of Educational Science and Environmental Media of the same university. Then, on 2008, she graduated from the Academy of Cinema Art and Technology where she studied filmmaking. She started a career as a video journalist with different leading news agencies such as the Associated Press and Thompson Reuters. The experience she has in media and campaigning gives her the opportunity to work as a consultant and a campaigner with different regional and international development and human rights organizations and networks, in addition to her work and passion as a documentary filmmaker and video journalist who tries through her work to address and highlight topics related to social and economic justice.

Shereen enjoys teaching and training, especially when working with local communities on developing creative campaigning tools.