IMF policy and governance in the context of the 'poly-crisis': What next?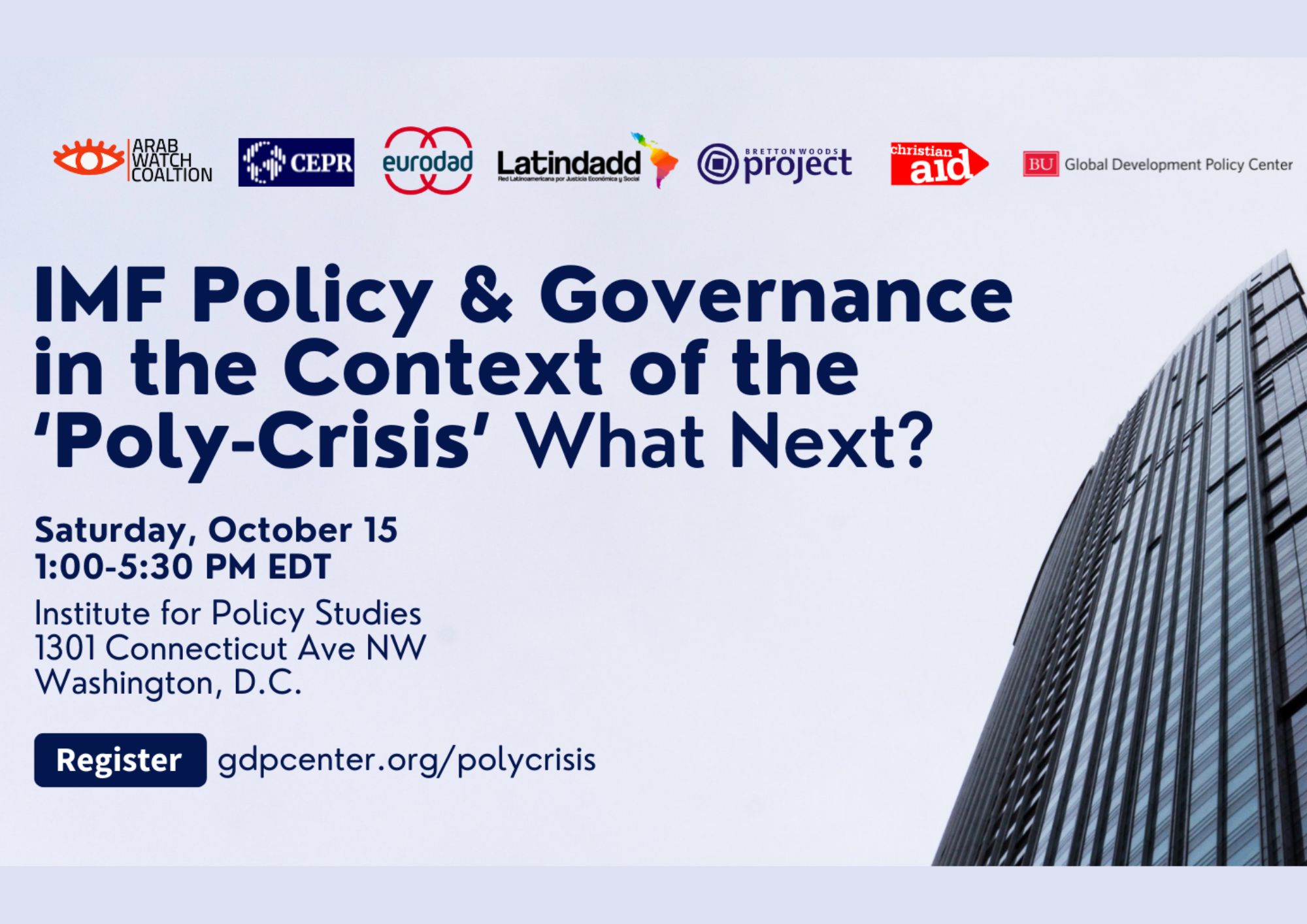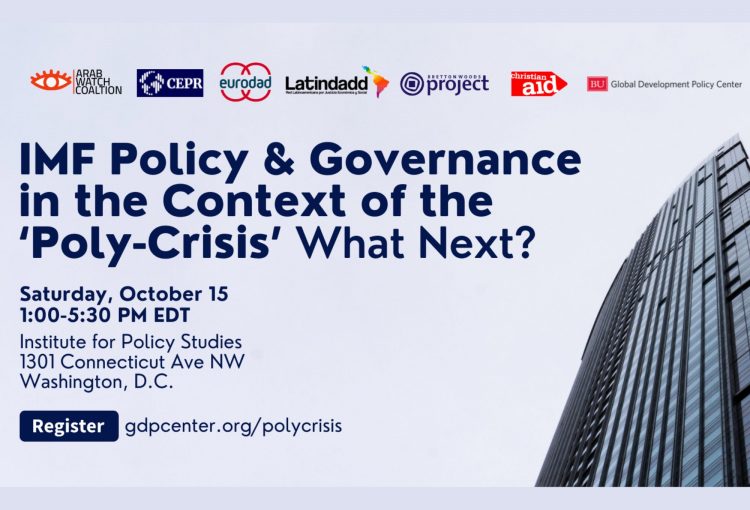 Join us on October 15th, 2022 for an event centred around IMF governance and policies in times of global crisis! This half-day event, organised by Civil Society Organisations including Arab Watch Coalition, Bretton Woods Project, CEPR, Christian Aid and others, will bring together concerned organisations and individuals from around the globe, to debate the urgent IMF reforms required to support an adequate global response to the climate, inequality, food security and energy crises and to avoid the fragmentation of the multilateral system.
 The panel discussions will be framed around interactive topics such as IMF governance reforms to address power imbalances within the institution and policy responses to address the escalating debt crisis. Various distinguished panellists such as Martín Guzmán – the Former Minister of Economy in Argentina, and Paulo Batista – former Executive Director for Brazil, will participate in the panels offering reflections and proposals for action by the IMF.
Location: Washington DC., Institute for Policy Studies, 1301 Connecticut Ave NW
Date: Saturday, 15 October 2022, 13:00-17:30
Program:
Session I:

Deteriorating global conditions and the IMF: Toward immediate and adequate responses, 1:00-2:15pm

Session II:

Strengthening multilateralism through IMF governance reforms,

2:15 – 3:15pm

Break

, 3:15 – 3:45pm

Session III:

Enhancing accountability at the IMF through the establishment of an independent accountability mechanism,

3:45 – 4:45pm

Session IV:

What next? Civil society strategy session,

4:45 – 5:30pm