AWC assesses the World Bank's COVID-19 response in MENA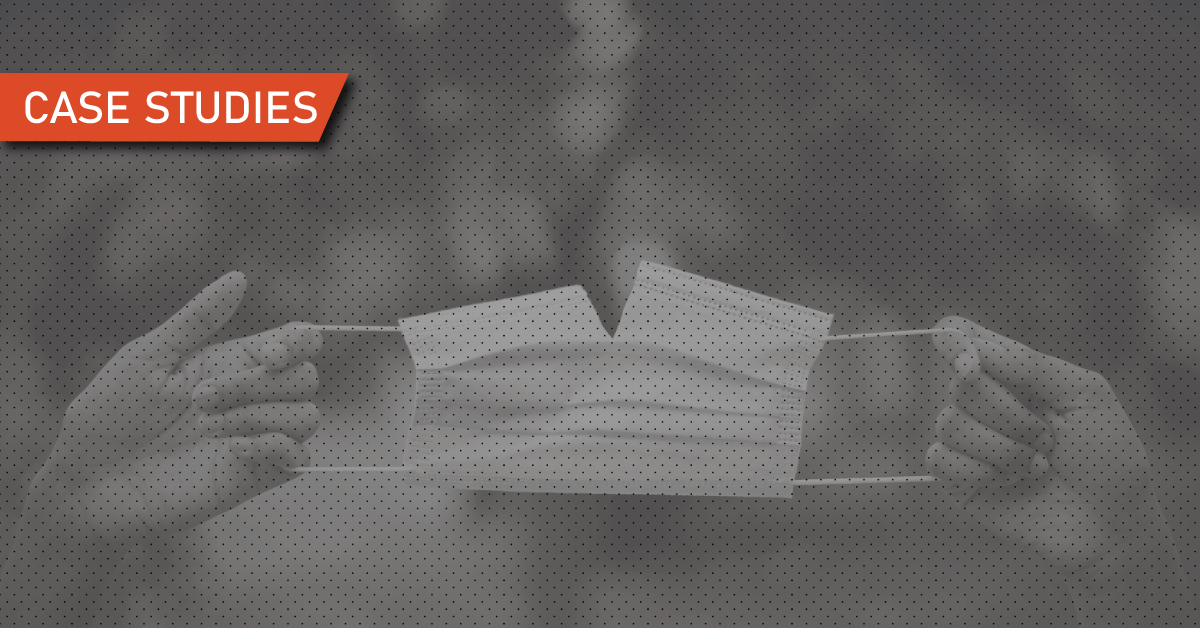 Throughout the year 2020-2021, Arab Watch Coalition conducted 7 analytical studies through the Coalition members in 7 different countries around MENA. Those studies analyzing specific projects under the World Bank COVID-19 response through the Fast-Track Facility in those countries.
Yemen Observatory for Human Rights assessed the Implementation of IDA's Covid-19 Response Grant for Yemen. Shamsseya for Innovative Community Health Solutions reviewed two of the World Bank COVID-19 Health support programs in Egypt. The Lebanese Union for People with Disabilities analyzed inclusion in the World Bank's emergency response to COVID-19 in Lebanon. Phenix Center for Economic and Informatics Studies assessed the World Bank in Support to Jordan's Accelerated Education Sector Reforms and Response to COVID-19 Crisis. Talassemtane Association for Environment and Development evaluated Medical and Pharmaceutical Waste Management in the World Bank Emergency Response to COVID19 in Morocco. Association Tunisienne de Droit de Développement assessed the World Bank-funded Covid-19 Response Project in Tunisia. Women and Child Affairs Organization followed-up on the World Bank's Covid-19 Emergency Response in Iraq.
The studies investigate to which extent the World Bank is committed to its Environmental and Social Framework. They highlight the gaps in practice, with regards to inclusive citizen engagement, access to information that is available to all who needs it in the official language of the region (i.e. Arabic) and effectiveness of the grievance mechanism. They also provided recommendations to the World Bank to enhance the Bank's future interventions, particularly during a time of crisis.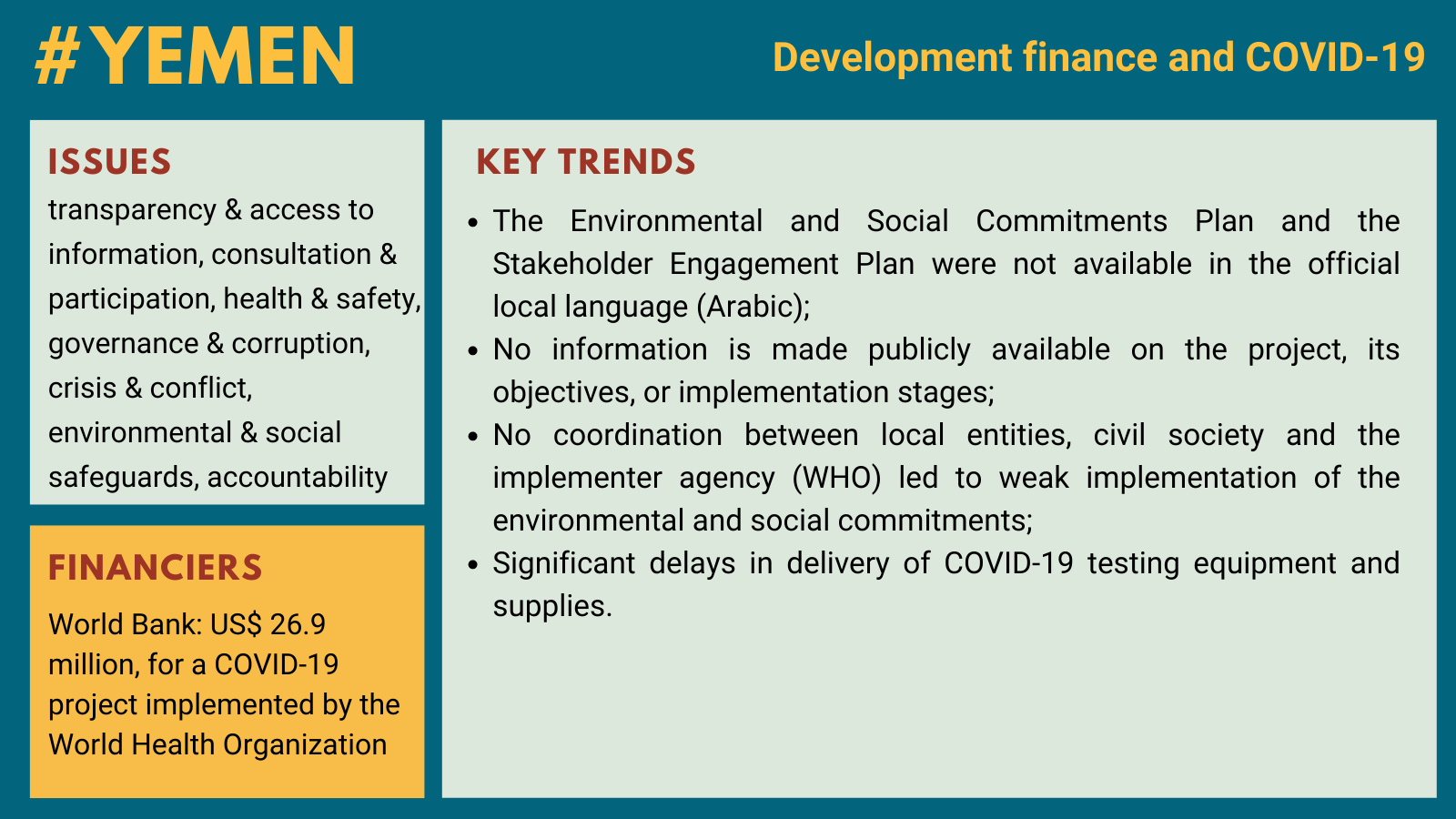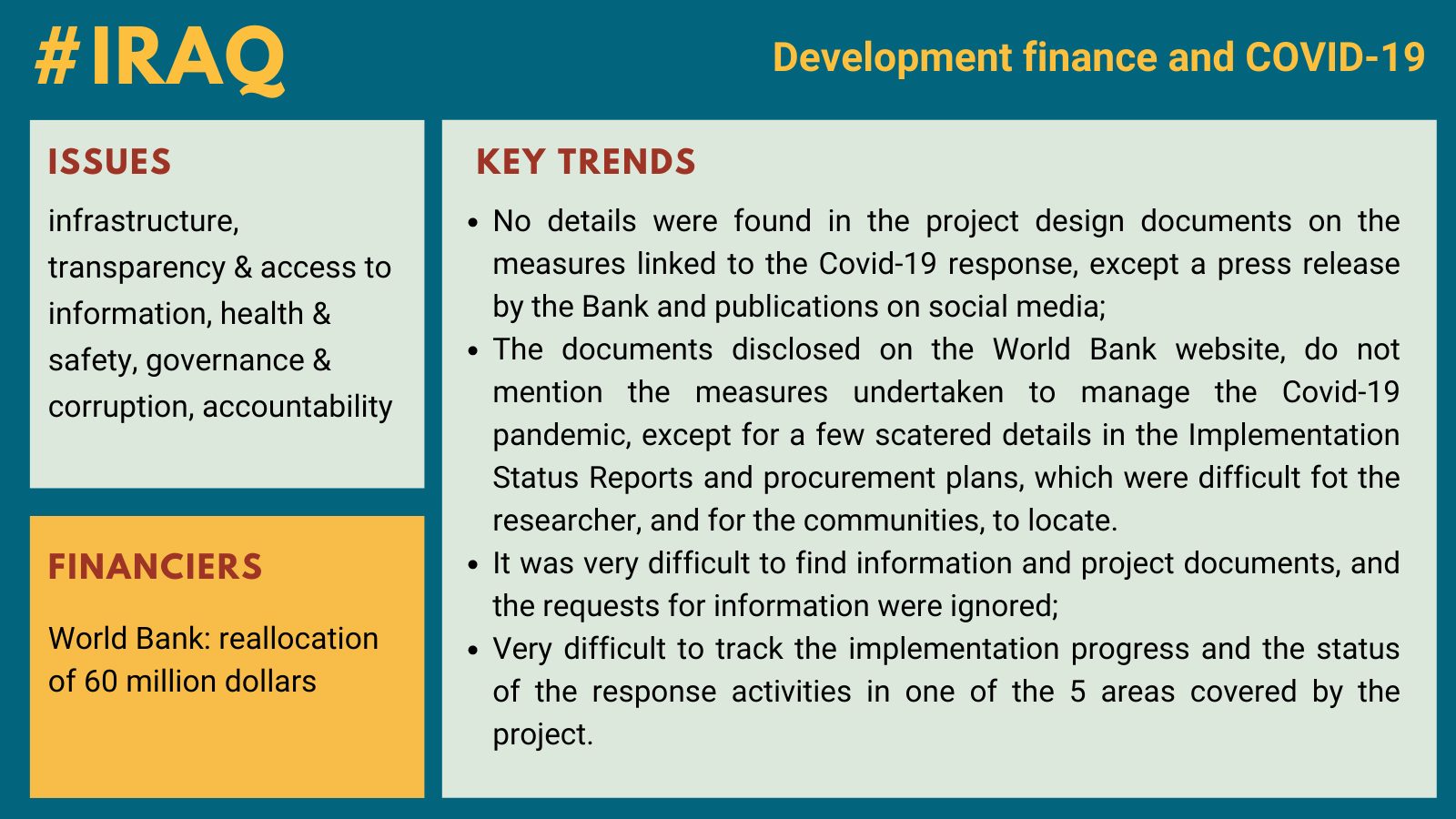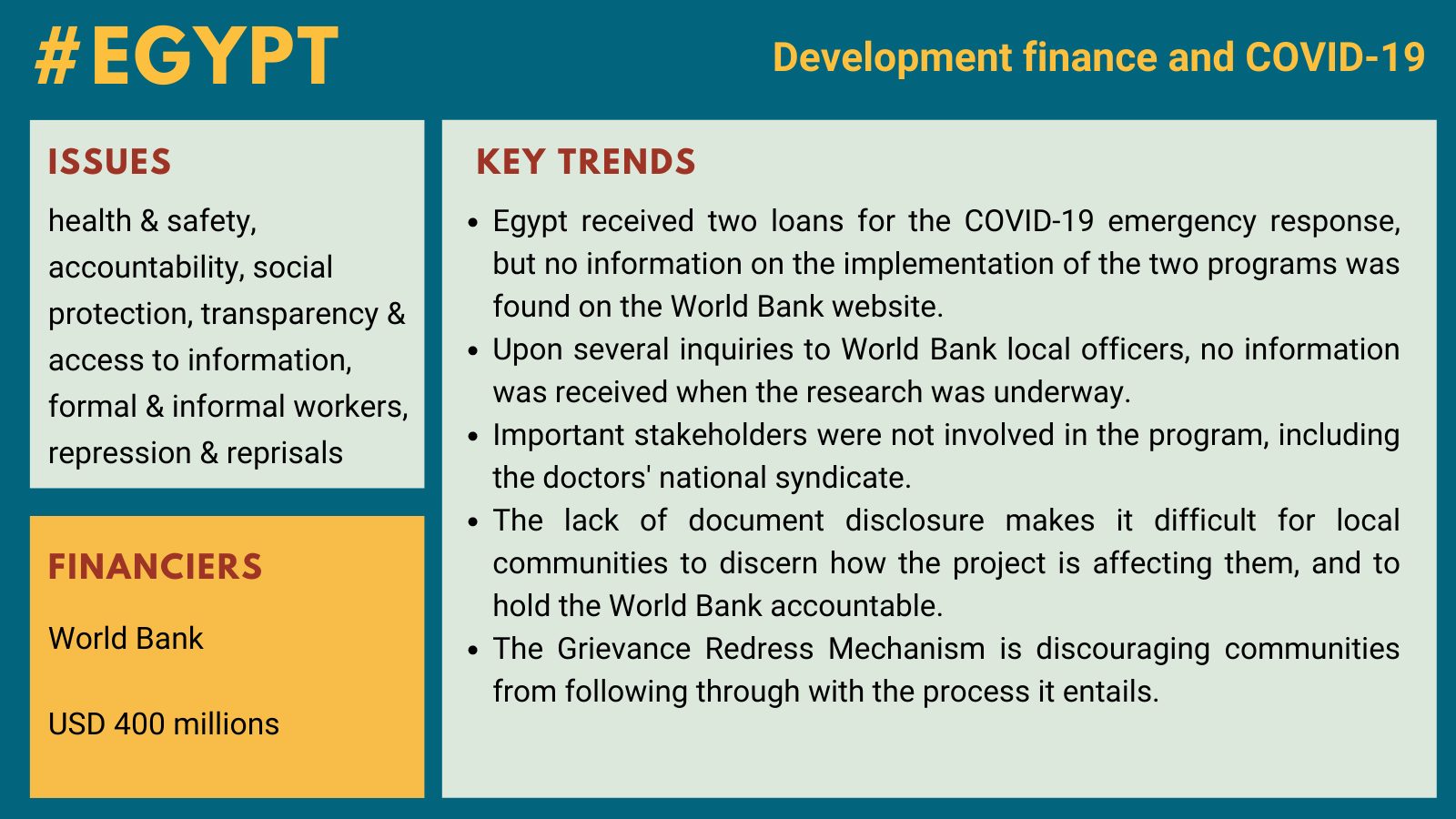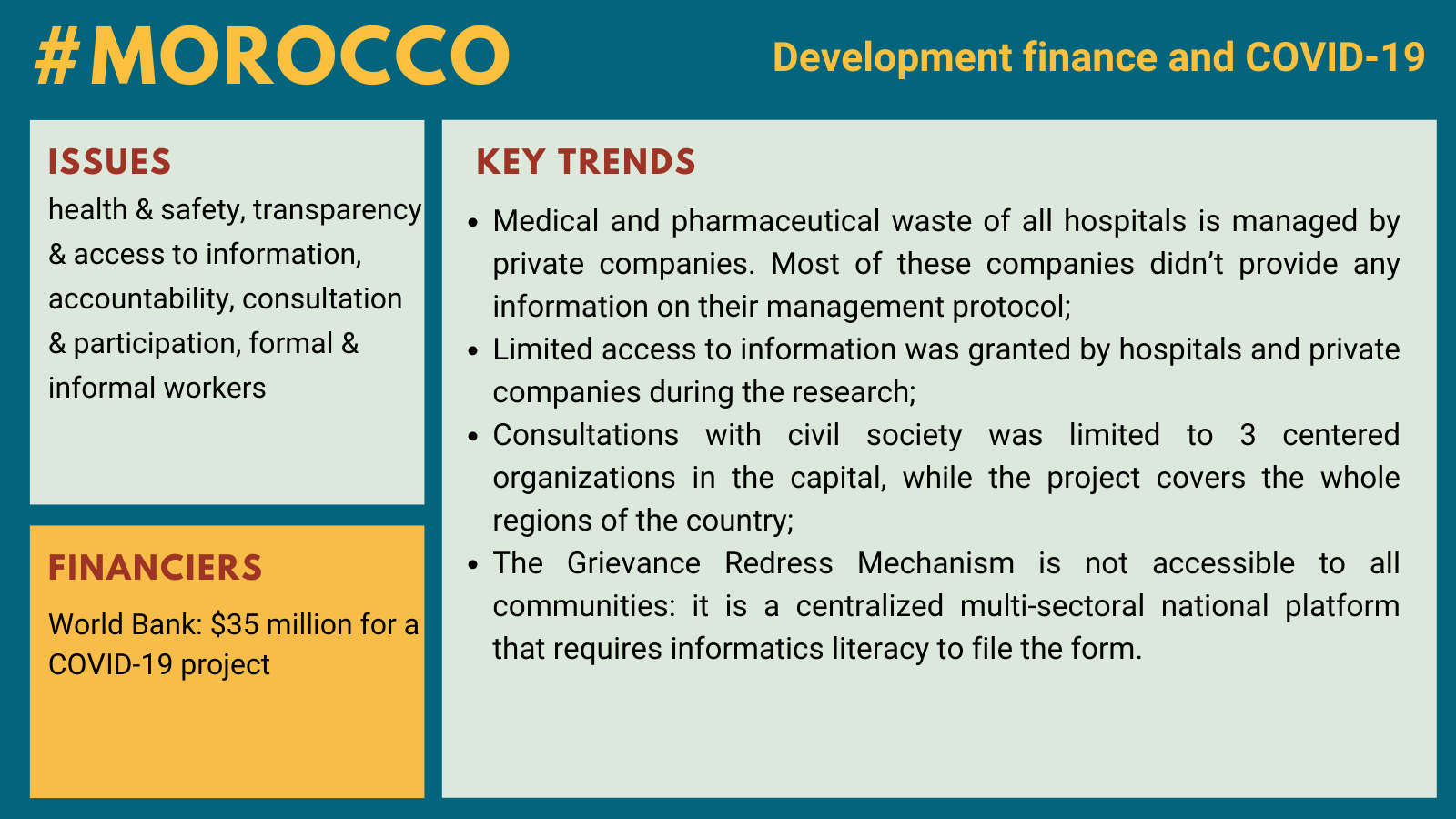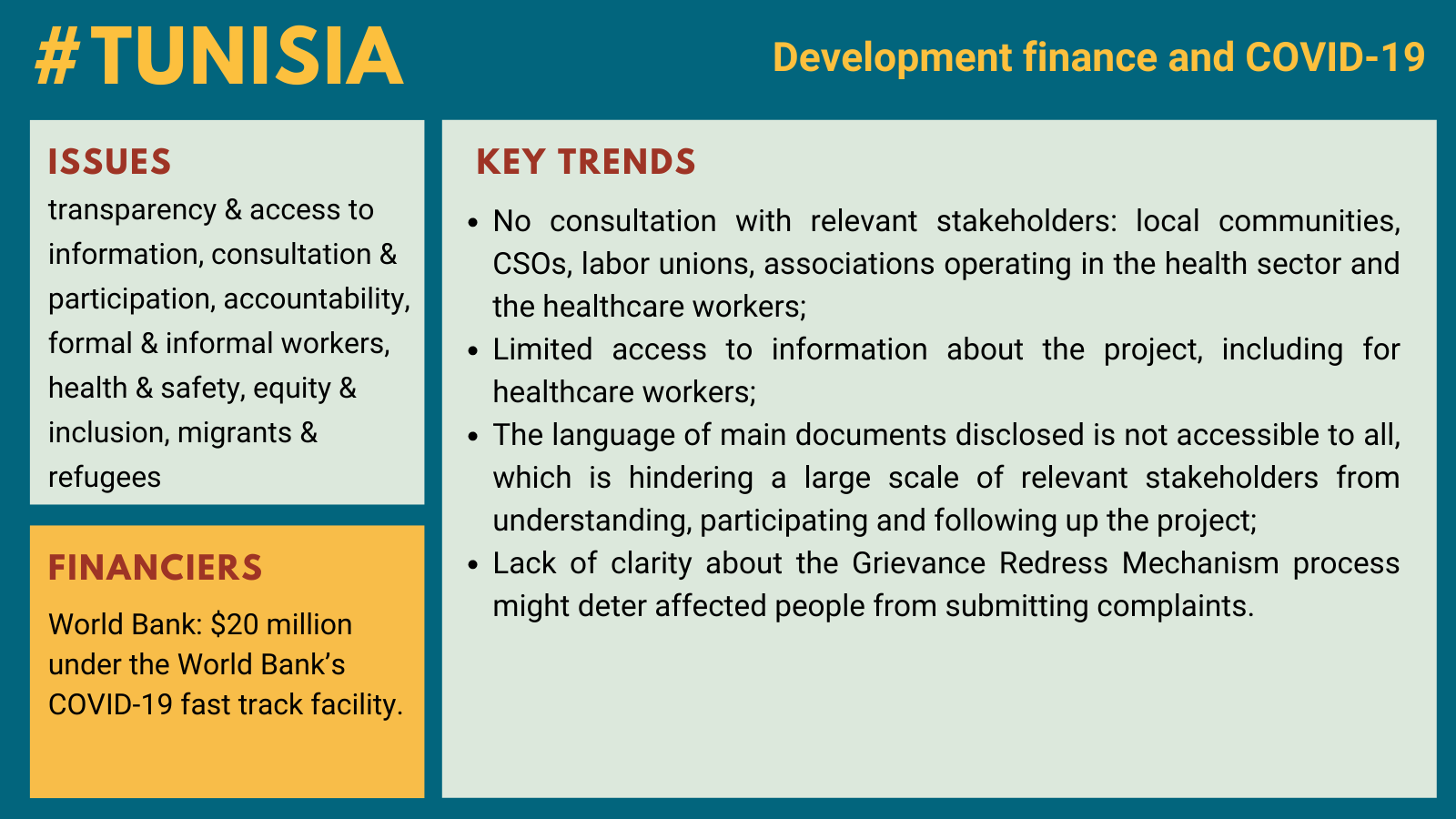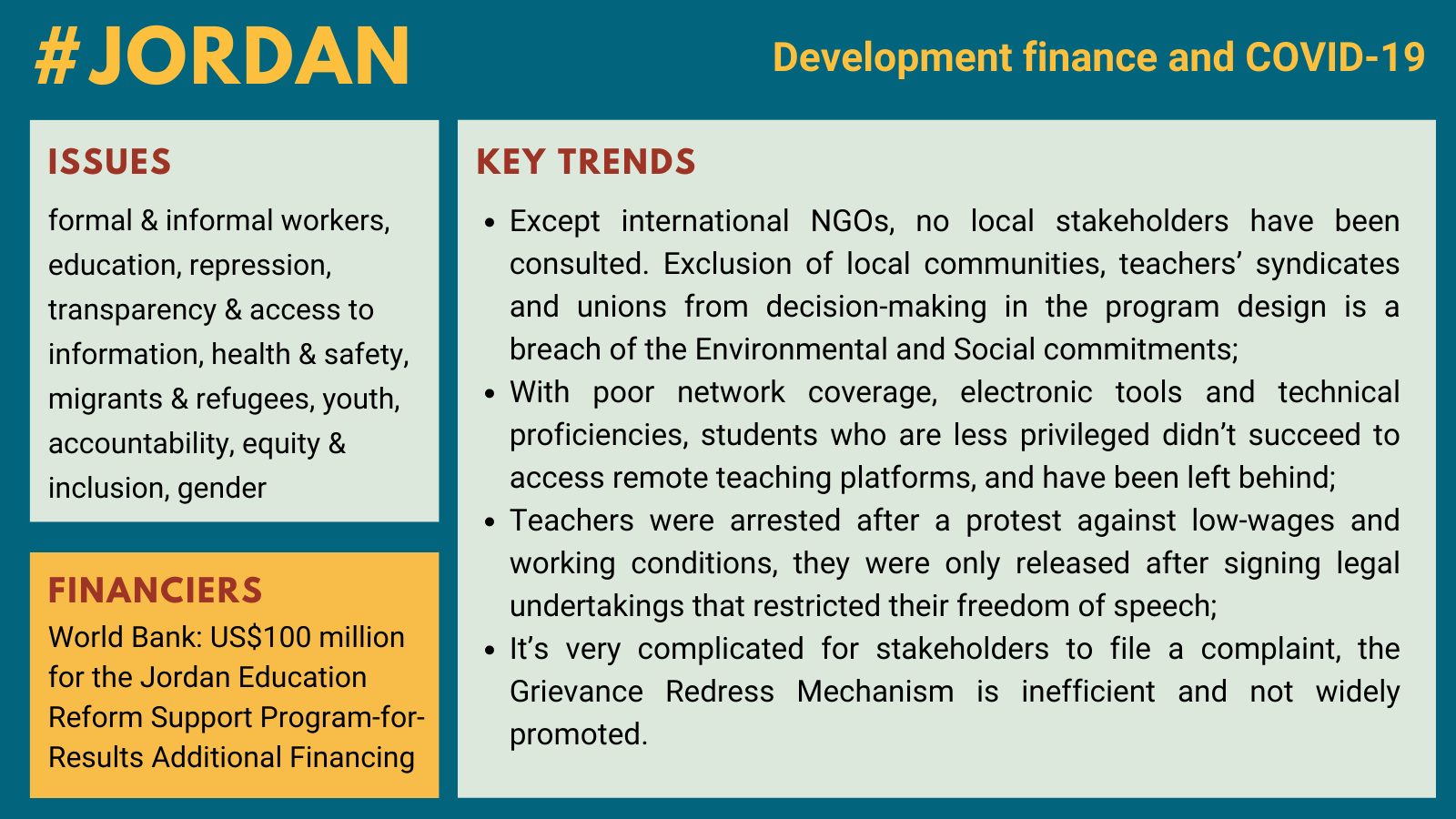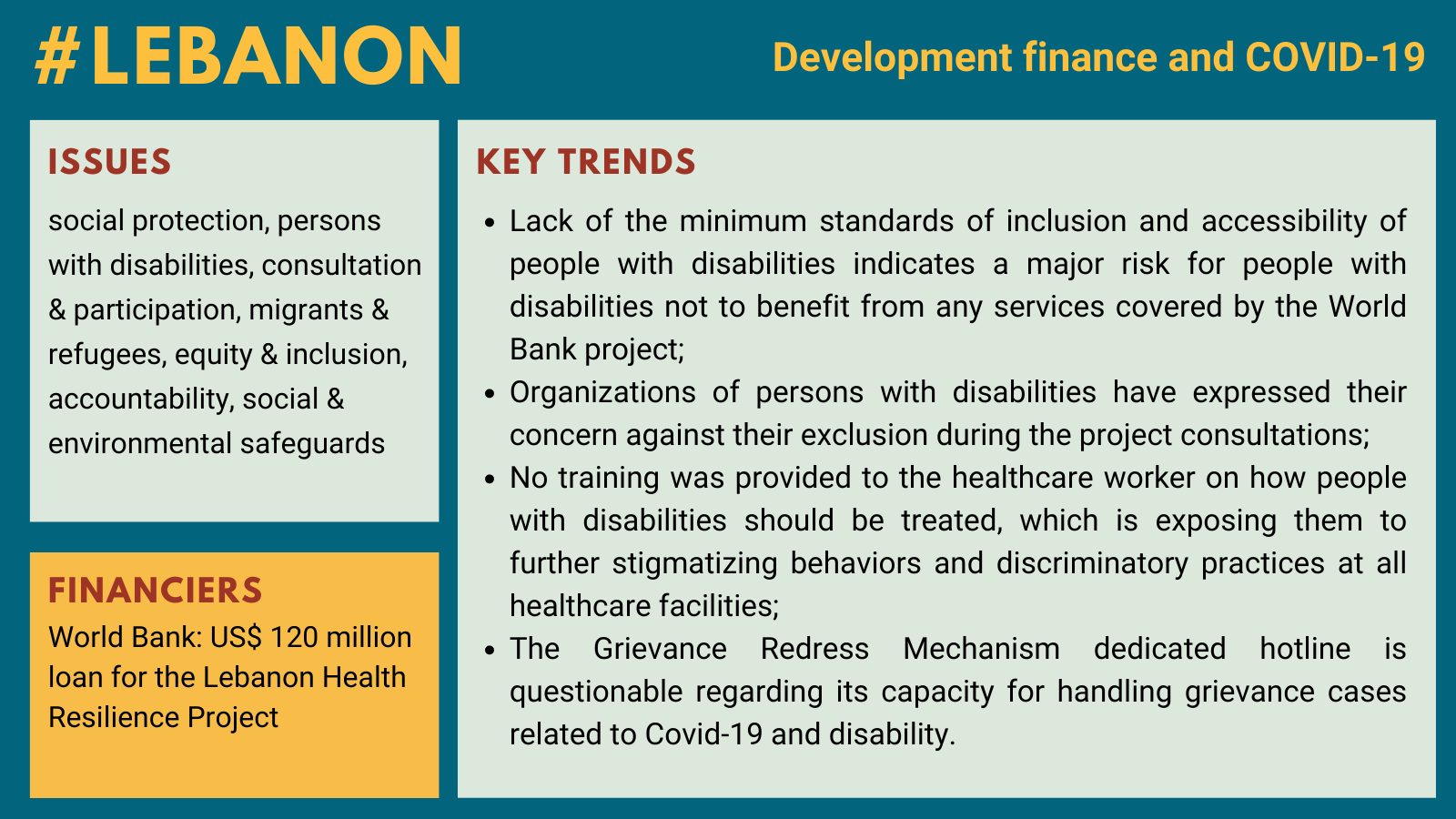 These studies are part of a collaborative research project gathering several organizations around the world, including Arab Watch Coalition, which analyzed the role of major IFIs during the COVID-19 pandemic in several countries around the world.
Full reports will be soon published in our website, as the details of each of the studies will be presented by the end of February 2022.