First meeting to launch the regional campaign against Austerity policies in the MENA region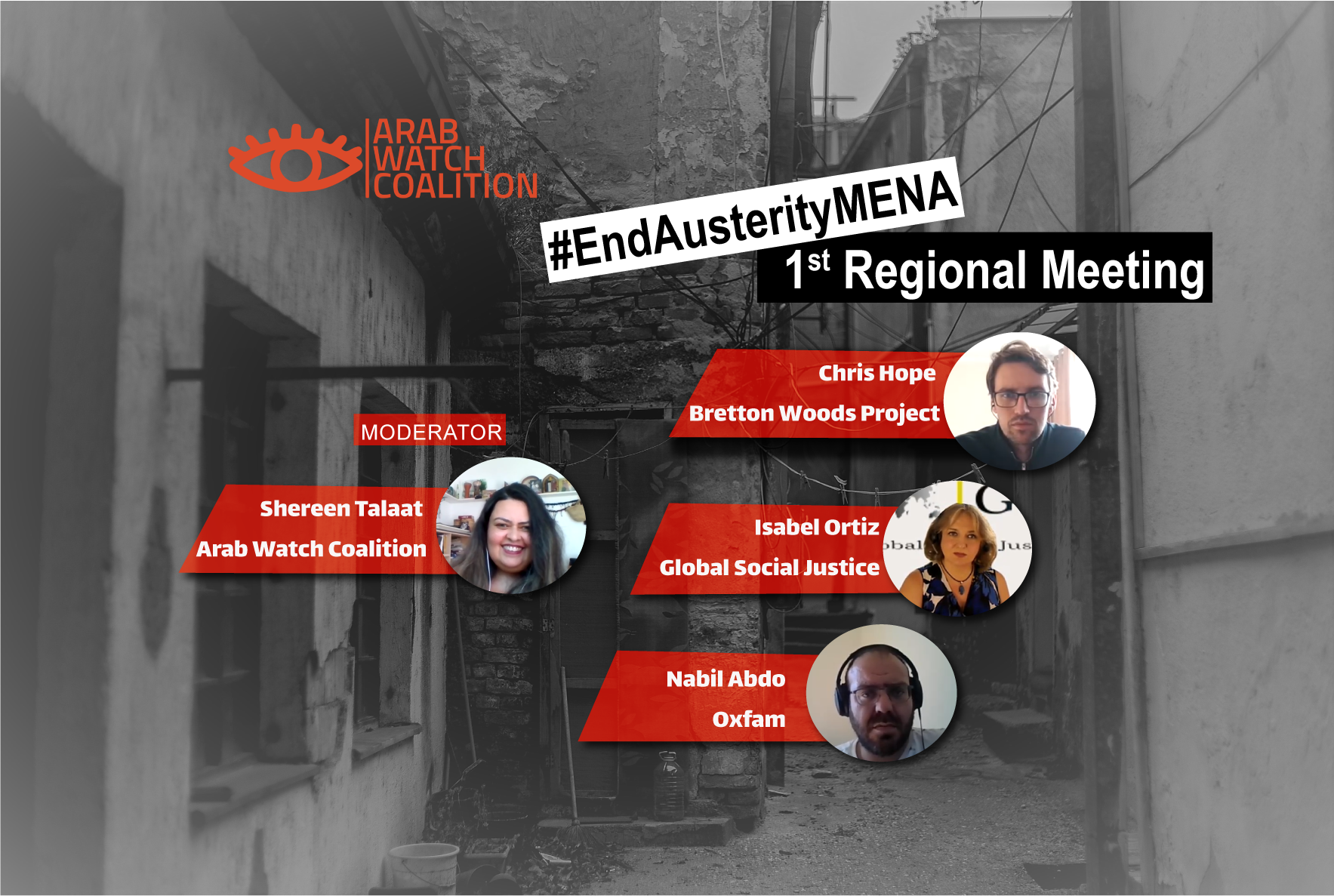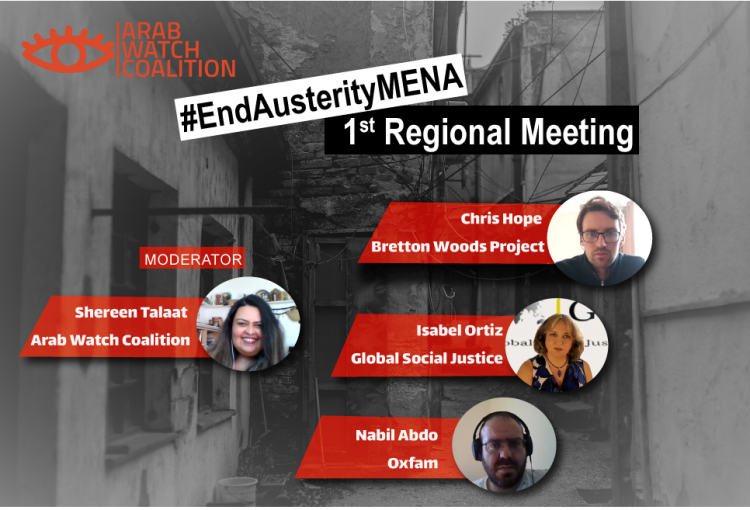 Among the #EndAusterity global campaign, Arab Watch Coalition held its first meeting (Meeting 0) yesterday, with 15 civil society organizations, including the coalition members from Tunisia, Jordan, Morocco, Egypt and Iraq. The meeting's outcomes will draw the pathways of the upcoming campaign that the Coalition is preparing to launch against austere policies and measures in the MENA region.
Austerity policies and measures have refashioned societies of the MENA region for a decade. These conditions have become critically tangible in the aftermath of the COVID-19 pandemic that brought severe economic and social panic in all countries of the region while people are suffocated under austere agendas.
Shereen Talaat, the Arab Watch Coalition Co-Director facilitated the meeting which has also included participation of members of the #EndAusterity global campaign, Chris Hope from Bretton Woods Project, Isabel Ortiz from Global Social Justice and Nabil Abdo from Oxfam who have contributed with important findings on the threats behind Austere policies around the world and their severe impacts on middle-income countries, which is the case in most of MENA countries.
The debate touched upon the urgent issues in countries of the region:
Corruption and the bad governance of the loans in the countries;
Weak public sectors and services: education and health systems. The new agendas to support these sectors are vague and the reality on the ground reflects severe weakness of these vital sectors;
Tax systems, which is pooling the poor and rich classes, that's is widening the socioeconomical gapes.
Continuous public budget cuts in terms of loans' conditions, which is lagging public services like education, health, social work, water, public transport and also induced to discharging vast number of workers.
Foreign debts burden on countries with internal conflicts like Yemen and Lebanon and the opportunities offered to support these countries.
In terms of the next steps, Arab Watch Coalition is scheduling series of thematic meetings with civil society groups from every country member to have detailed country-targeted discussion on austerity policies in each country. These specific meetings will finalize the global scheme of the upcoming campaign against Austerity in the MENA region, they will also provide feasible solutions