Cancel the Debt in the face of the health, economic and climate crises!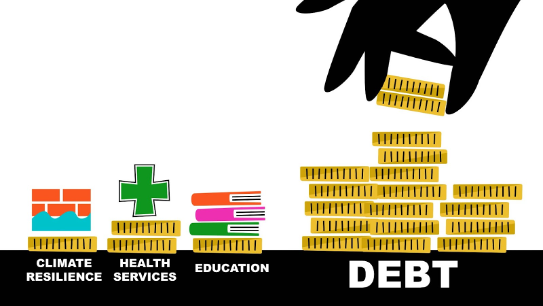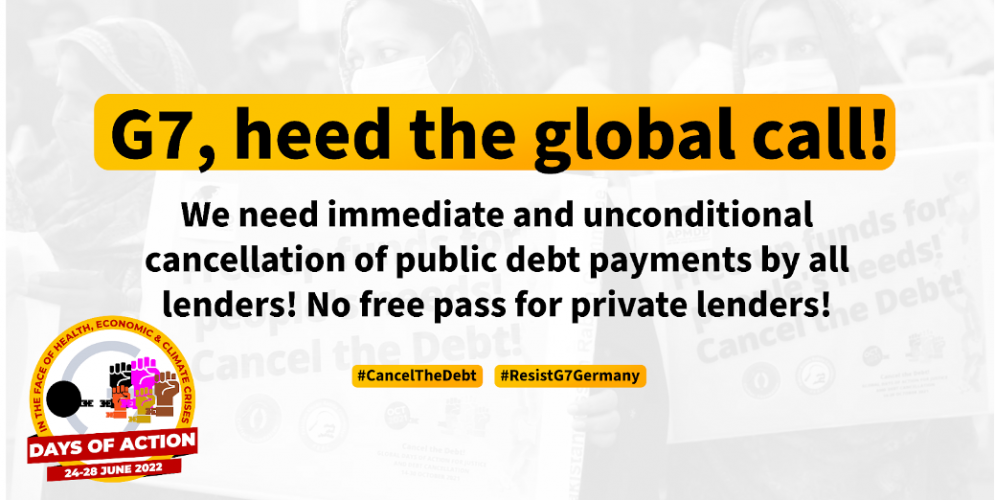 The G7 Summit will take place in Germany from June 26 – June 28, 2022, and this is in a world that has seen little substantive change over many decades. On top of the onslaught of the COVID-19 pandemic, many countries of the Global South are in a deeper debt crisis than before. The inadequate, temporary, trivial, and debt-creating responses of the G7/G20 have totally missed the mark and have only made conditions worse, just as civil society had warned. 
In advance of this event, Arab Watch Coalition along with several CSOs have put together a statement calling for governments to take substantial actions to end the harmful surcharge policy of the International Monetary Fund (IMF).
Let us continue to seize the opportunity to raise our demands for debt justice on this major occasion. On our coordinated Days of Action before and during the G7 Summit, we demand for the G7 leaders to heed our calls: 
Immediate debt cancellation to help enable people to deal with the multiple crises; 

An end to the exploitation of peoples and destruction of the environment through lending; 

Stopping over-reliance on borrowings; and

Changes in financial and economic systems to stop the accumulation of unsustainable and illegitimate debt, and to build more equitable, just, and post-carbon societies. 
Moreover, we have to speak out in stronger terms and through broader forms of action against the false debt solutions. These false solutions are only eroding livelihoods, deepening inequality, exacerbating the climate crises, and threatening more lives.